Description
Victoria YH 1838 Sovereign
SOLD
Victoria (1837-1901), gold Sovereign, 1838, first young head left. W.W. raised on truncation for engraver William Wyon.
Obverse, Latin legend and toothed border surrounding, VICTORIA DEI GRATIA. The Ponytail terminates in single curved strand of hair.
Reverse, Crowned quartered shield of arms within laurel wreath, emblems below. A Latin legend and toothed border surrounding, BRITANNIARUM REGINIA FID: DEF:
Weight 8.00g.
The Latin legends translates on obverse as "Victoria by the Grace of God," and on the reverse "Queen of the Briton's, Defender of the Faith."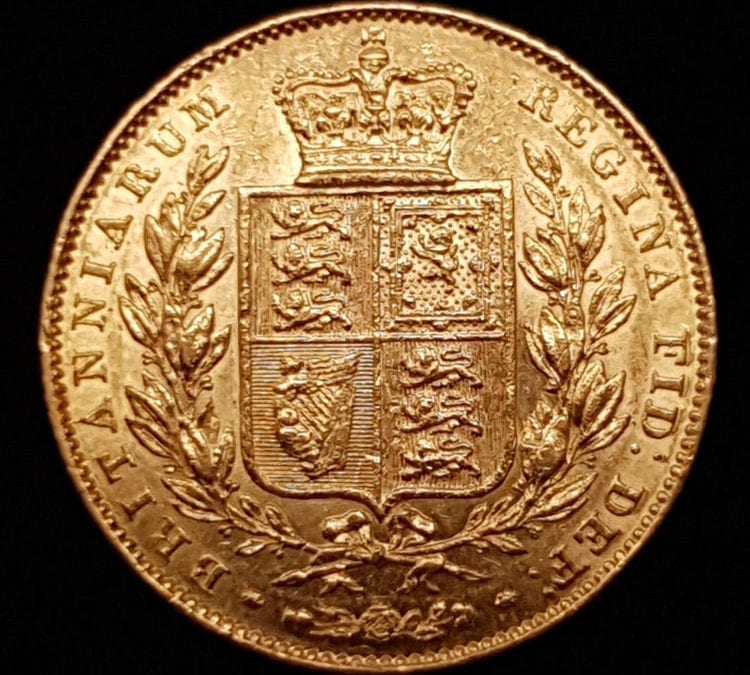 As an alternative, take a look at Edward VII Matt Proof £5.
For comparisons of this coin, please take a look at my good friends website https://www.amrcoins.com/coins-for-sale/EG-0184/
Alternatively, take a look at https://www.acsearch.info whereby auction results can be viewed, please note that these results are normally shown before Buyers Premium and VAT
Please note that GMCoins is not responsible for the content on any associated website.